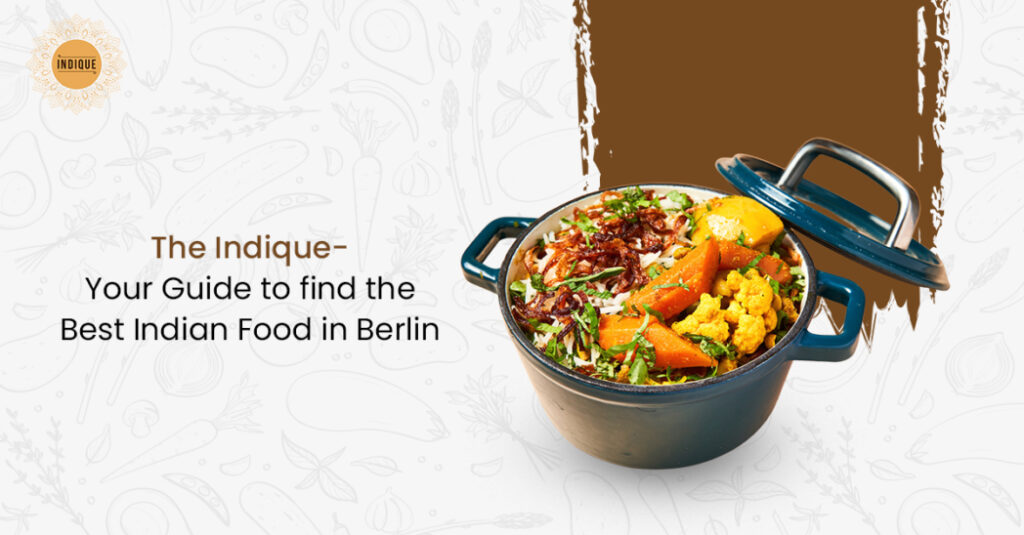 Indian food has been notoriously associated with curries, so much that Indians are called "Curry people" on a jocular note. However, ask multiple Indians and you will know that Indian food is so much more. We have chaats, kathi rolls, Pani-puri, biryani, sambhar, bhath, and what not and none of that is the quintessential curry. Breaking this stereotype is The Indique, the restaurant that provides the best Indian Food in Berlin.
Enjoy The Indique, The Best Indian Restaurant, Berlin
If you are well settled in the Capital city of Germany and are tired of eating the local definition of Indian food, The Indique is your answer. As a matter of fact, our name, The Indique has been formed by combining Indian and Unique. Thus, while we bring in the flavours from the country, we also make sure that it is paired perfectly with the drinks to create a unique experience for you.
Highly rated across all social media platforms, we are indeed the joint to get the Best Indian Food in Berlin.
Which Indian Cuisine Would You Be Relishing Right Here At The Indique?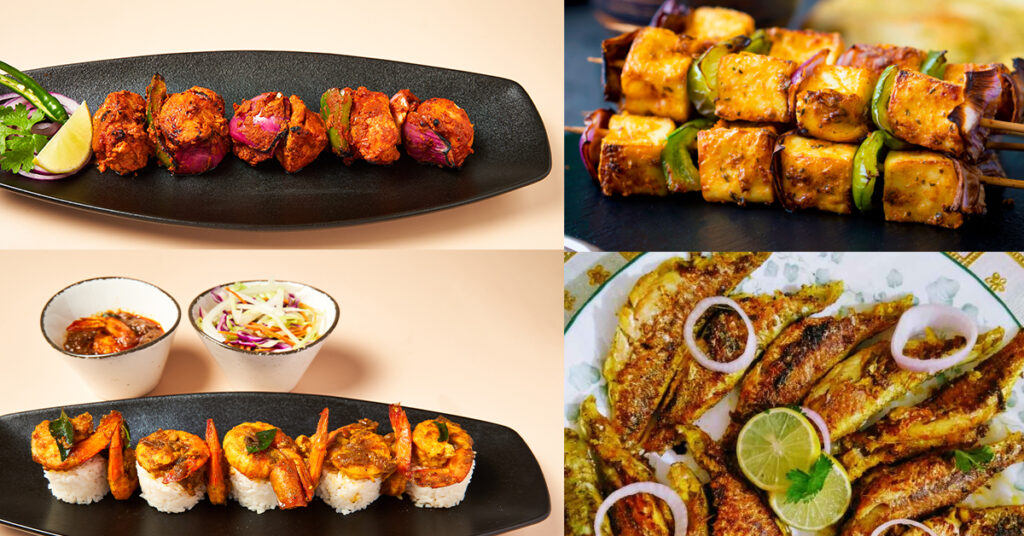 The Indique- the Indian restaurant in Berlin covers every spellbinding delicacy from the country, answering all your cravings for Chaat, Kathi Rolls, Biriyani, Malabar Prawn Fry, and Chicken Tikka. Indique has the best Indian food in Berlin in its kitchen, made with love just for you.
Our chefs know which wine will taste the best with the spicy dishes to deliver the best culinary experience they deserve. Therefore The Indique holds an extensive list of wines, and alcoholic and non-alcoholic drinks.
Should You Be Booking Your Table Beforehand?
While you can always walk in, The Indique is usually brimming with customers. Hence, it is advisable to book a table in advance to avoid waiting.
Click on the Book A Table tab on our website, and click on the Reserve button. You will be taken to the Reserve A Table page of The Indique. Choose your Time and Date, and decide on the number of guests arriving for the occasion. Share your details as asked to reserve a table. With this done, you will be ready to enjoy the best Indian food in Berlin at probably the Best Indian restaurant in Berlin.
Is 'Order Online' Possible?
Yes, of course. We have a pre-ordering option available for all pickup orders. While you can come, order and pickup too, why waste time when you can pre-order it. All you have to do is to share the details as enquired on the Online Order page.
So, why not give The Indique a try to enjoy the best Indian food in Berlin?
What Are The Top Choices Of Food You Must Try When Visiting The Indique- one of the Best Indian Restaurants in Berlin?
Indian food has always fascinated the Westerners. It is full of taste and aroma and if done well, Indian dishes can be the perfect comfort foods without hogging calories too. To achieve that though, one needs to get the courses right. So, for your ease, we are listing what we consider is the ideal way to try out Indian dishes.
PS: You can take your pick of the soup as per your preference and hence we are starting with the starters directly.
Begin With Some Spicy Treats
The dishes that you can try as started include:
Paneer Tikka(If you are a vegetarian)
Chicken Tikka(If you are a non-vegetarian)
Prawn Pepper Roast(If you have an awe for the seafood)
The Indique Fish Roast(If you are a fish lover)
These are some of the best Indian food in Berlin you must try.
For The Heavy Duty Main Course, You Must Consider
Hyderabadi Chicken Biriyani(why not taste the Chicken Biriyani outside India in the Royalsome Flavor?)
Hyderabadi Veg Biriyani(Indique prepares this mouthwatering best Indian food in Berlin for all vegetarians looking for heavy-duty yet comfortable food outside their country.)
Malabar Prawn Curry(King prawn prepared with coconut, which melts in the mouth when enjoyed with rice, giving you a definite experience of the best Indian food in Berlin for sure)
Dal Bukhara(This is an exclusive delicacy that is slow-cooked with a blend of tomato sauce, butter, and cream, making it just the rich and tasty dinner sides.)
As For The Desserts
Gulab Jamun
Rasgulla
Kulfi Icecream
In case you are in mood for an Evening Snack
Raj kachori (it is a combination of savory moong lentils, chickpeas, and diced potatoes which you should try if you are not an Indian, to taste the best Indian food in Berlin)
Golguppe (The Indian style non-alcoholic shots)
Bhel Puri (A very Desi meal that appears fulfilling but will make you crave for the same.)
Papri Chaat (A flavoursome combination that will make you take a minute to decipher the actual taste, it's like a tasty maze)
What About The Tasting Menu?
Well, here it is:
Veg Clear Soup(Experience the flavorsome Indian-style soups to begin your date night in Indique, Berlin )
Dipping deep into Chaats(Grab Crispy Corn, Papri Chaat, and Gol Guppe. You can choose or try all these from the menu )
Taking A trip through The Lanes Of India by Tasting the Entree( The culinary experts from Indique strongly recommends Chicken/ Paneer Tikka (North India), Chicken/ Gobhi 65 (South India), and Dry Veg/ Chicken Manchurian (Eastern India) )
Its time to devour the Main Course (Indique suggests you try Dal Burkha with Naan)
Can't Forget the Desserts( You should have a taste of the Golab Jamun with Ice Cream, the sugary syrup coupled with vanilla ice cream is just yummy)
End your date night in Berlin with the finest choices of Drinks( Indique has prepared three special glasses of wine (1 glass of Kühling-Gillot Sauvignon Blanc with Soup/ chaats, two glasses of Cabernet Sauvignon "Villa Des Pins" with course 3 and 4) which you should taste)
Why Should You Be Visiting The Indique: the Best Indian Restaurant in Berlin
If you are an Indian vacationing in Berlin, missing Indian food after some days is a typical attribute for every Indian. So, to make your visit unforgettable, taste the best Indian food in Berlin; since The Indique is here.
Now, if you are from Berlin or are an Indian staying in Berlin, you can definitely need a change of taste. You can make it a flavoursome dinner date with your family, friends, or yourself.
Whatever the scenario is, you must visit The Indique, an Indian restaurant in Berlin, to enjoy the best Indian food in Berlin. The authentic recipes that remind you of the country's cultural magnificence will definitely be a joy ride of its kind.